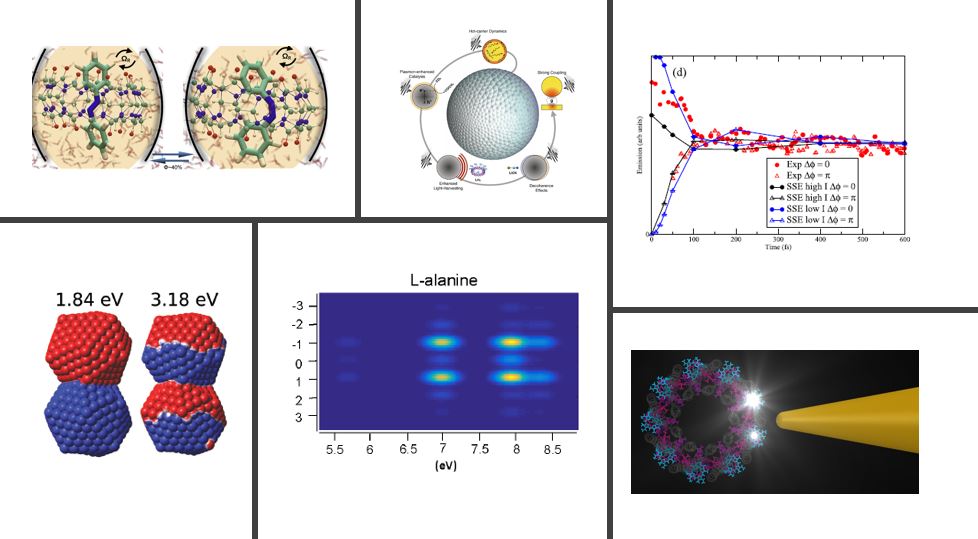 When: 22-24 September 2021, each day from 2.30 to 6 pm (CEST).
Where: On-line, the link will be communicated to participants
Who: Up to 40 attendees. Deadline to apply for participation is set to 31st August 2021. Please apply by sending an email to tameplasmons@gmail.com, briefly stating your reason to attend. For PhD students, please attach a short letter from your supervisor confirming the title/topic of your research project. Please note we are not envisaging slots for contributed talks or posters.
Confirmed invited speakers:
Javier Aizpurua – CSIC-UPV/EHU San Sebastián-Donostia, Basque Country, Spain. Molecular light emission from extreme plasmonic picocavitites
Jeremy Baumberg – NanoPhotonic Centre, Cavendish Laboratory, University of Cambridge, UK. Plasmonic optical forces at the picoscale
Elisabetta Collini – Dept. Chemical Sciences, University of Padova, Italy. Ultrafast coherent dynamics of colloidal plexcitonic nanohybrids
Nicoló Maccaferri – Dept. Physics and Materials Science, University of Luxembourg, Luxembourg. Ultrafast nanophotonics: from all-optical control of exciton dynamics towards plasmon-driven photo-chemistry
Prineha Narang – School of Engineering and Applied Sciences, Harvard University, USA. Ab initio approaches to collective and strongly-coupled light-matter interactions
Peter Nordlander – Dept. Physics, Rice University, USA. Plasmon-Induced Hot Carrier Generation and Applications in Photocatalysis
Enrico Ronca – CNR-IPCF Pisa, Italy. Shining light on the resonant mechanism of cavity-mediated chemical reactivity
Guillaume Schull – University of Strasbourg CNRS- IPCMS, France. Sub-molecular fluorescence imaging with picocavity plasmons
Timur Shegai – Dept. Physics, Chalmers University, Sweden. Strong light-matter coupling in various nanophotonic systems: from transition metal dichalcogenides to Casimir self-assembly
Karolina Słowik – Inst. Physics, Nicolaus Copernicus University, Poland. Quantum plasmonics of graphene nanoflakes
Giulia Tagliabue – Laboratory of Nanoscience for Energy Technologies, EPFL, Switzerland. Plasmonic Hot-Holes: Materials and Devices
Workshop schedule
NB: All times are given in Central European Summer Time (CEST)
Wed 22nd Sept
14.30-14.40 Opening (S. Corni)
14.40-15.10 J. Baumberg (30′)
15.10-15.40 J. Aizpurua (30′)
15.40-16.10 TAME Plasmons Talks (2×15′)
16.10-16.30 Break (20′)
16.30-17.00 G. Schull (30′)
17.00-17.30 P. Nordlander (30′)
17.30-18.00 Discussion
Thu 23rd Sept
14.30-15.00 T. Shegai (30′)
15.00-15.30 E. Ronca (30′)
15.30-16.00 TAME Plasmons Talks (2×15′)
16.00-16.20 Break (20′)
16.20-16.50 N. Maccaferri (30′)
16.50-17.20 P. Narang (30′)
17.20-18.00 Discussion
Fri 24th Sept
14.30-15.00 E. Collini (30′)
15.00-15.30 K. Słowik (30′)
15.30-16.00 TAME Plasmons Talks (2×15′)
16.00-16.20 Break (20′)
16.20-16.50 G. Tagliabue (30′)
16.50-17.20 TAME Plasmons Talks (2×15′)
17.20-18.00 Discussion & Wrap-up